The pope is fully illuminated. The ubiquity of screens in eight short years.

(courtesy of NBC News via @d_mcg)

~Trent Gilliss, senior editor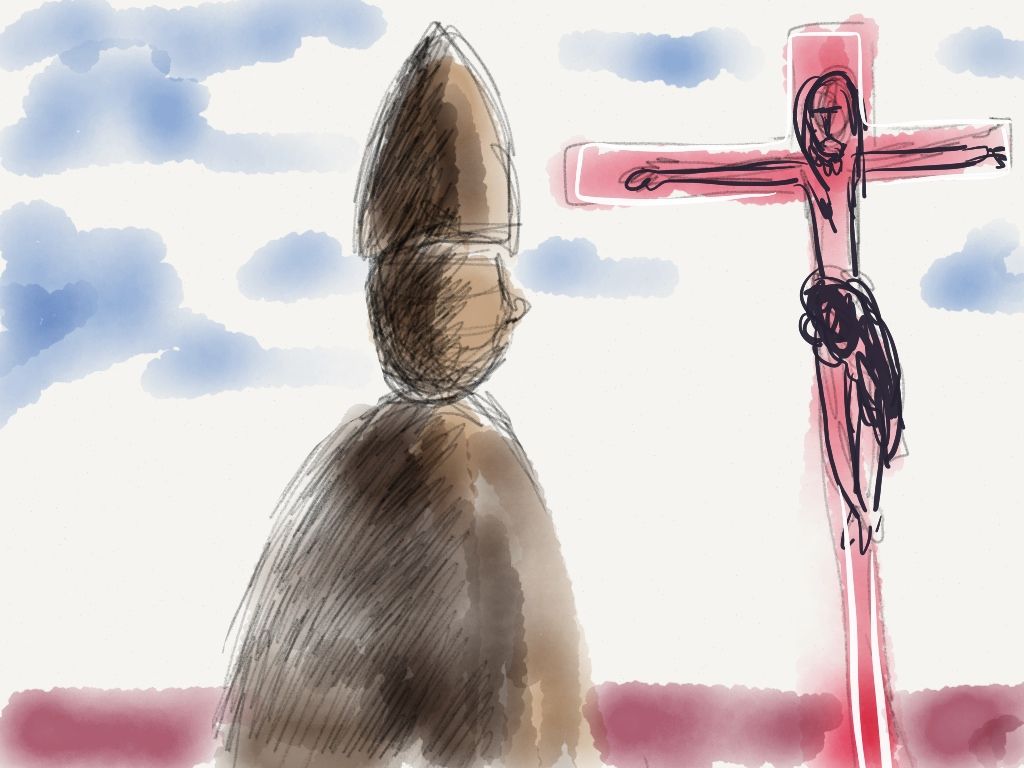 One of them was dressed in nothing but rags.
The other was given a great haircut each morning.  Ate breakfast.  Read the paper.  
Blinked deliberately.
And the other was left blinking madly.
Agonizing in the scorch and heat.
How can you dress in a time like this? Said one of them.
How can you not? Said the other.
They both stared at one another.
And one of them softened his gaze.
The sun went down.
And the lights went out in the old dry dusty city.
And the tailors kept sewing their fancy suits
for the righteous and the rich.
Averted gazes at the ones melting in the breeze.